Art Gallery: Welcome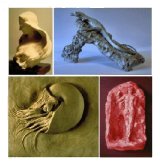 The images in the gallery are organized into three categories, or rooms, of animal sculpture (low relief, high relief, and sculpture in the round). We also provide examples of Sara Swetcharnik's work in other genres: a selection of portrait sculptures, then a selection of figure sculptures and landscape paintings organized around the essay From the Horse's Mouth.
Please click on the images in the scrolling column to the left to enter the gallery rooms.