Overview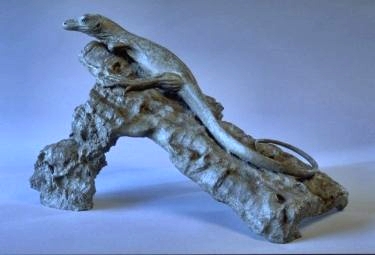 Sara Morris Swetcharnik has worked in many artistic genres and settings, both overseas and in at her USA studio near Washington, DC, which she shares with her artist husband William Swetcharnik. Among her most interesting works are animal sculptures and stories created while living seven years in Honduras, while helping her husband with the social and environmental projects documented in Art Resource Traditions.
The Art Gallery section of this site displays examples of sculpture and other artwork by Sara M. Swetcharnik, organized according to media and genres.
Both the Essays on Art and Animal Narratives sections offer examples of Sara Swetcharnik's writings. Many of the narratives were also published by Honduras This Week.
See the section on Commissioned Work if you are interested in public sculpture, works of art as award and commemorative objects, custom portraits, or artistic consulting.
The Biographical section includes photos and articles from Sara's years in Honduras, as well as additional background information.